Odyssey magazine is published for alumni, friends, faculty, staff and students of the College of Computer, Mathematical, and Natural Sciences.
Your comments and feedback are welcome. Please send them to abbyr@umd.edu.
To subscribe, please email cmns@umd.edu with your name and mailing address.
---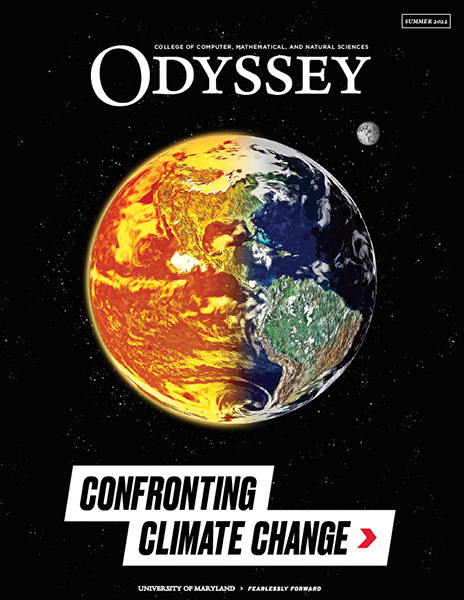 Summer 2022
Confronting Climate Change (pdf)
Confronting Climate Change (single pages only; pdf)
Features: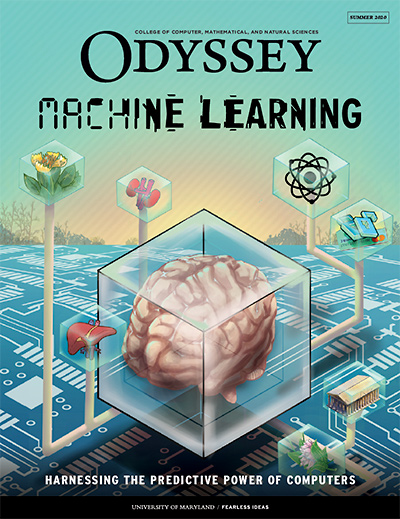 Summer 2020
Machine Learning: Harnessing the Predictive Power of Computers (pdf)
Features: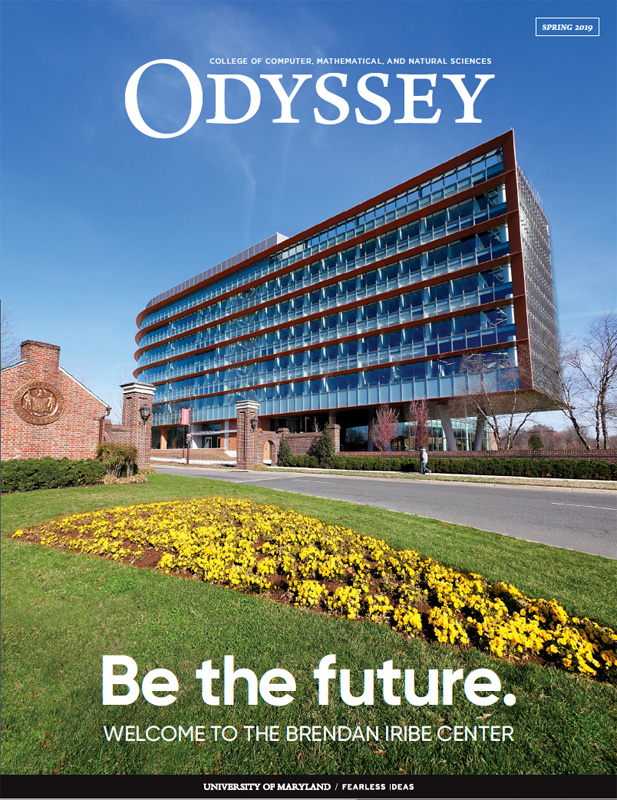 Spring 2019
Be the future. (pdf)
Features: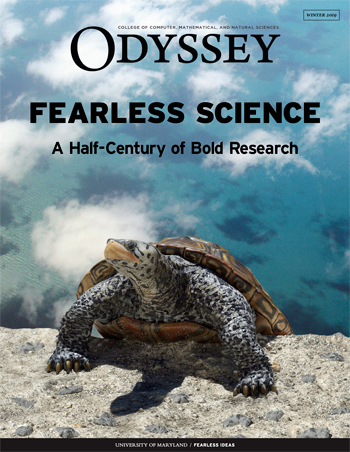 Winter 2019
Fearless Science: A Half-Century of Bold Research (pdf)
Features: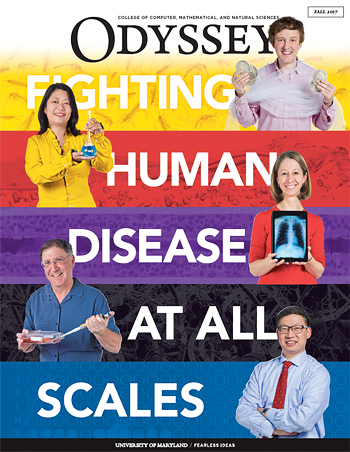 Fall 2017
Fighting Human Disease at All Scales, from Multispecies to Submolecular (pdf)
Features: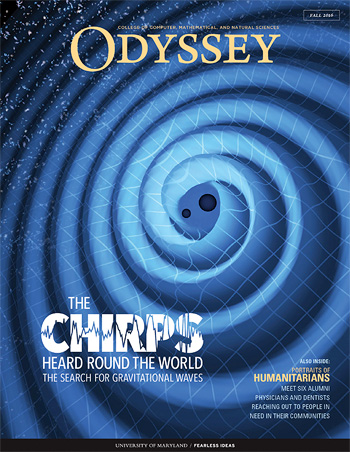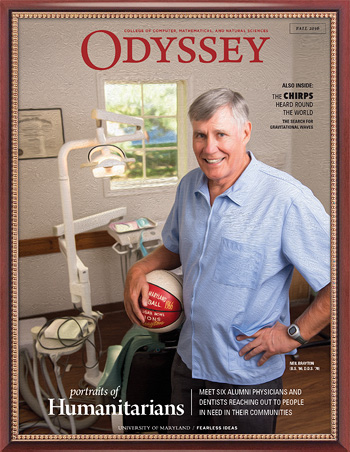 Fall 2016
Special Edition–Two Covers, Same Content!
Features: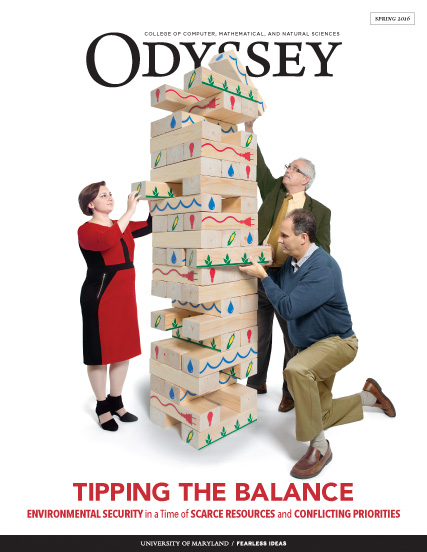 Spring 2016
Tipping the Balance: Environmental Security in a Time of Scarce Resources and Conflicting Priorities (pdf)
Features: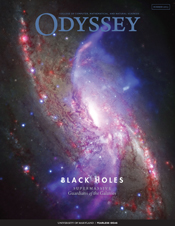 Summer 2015
Black Holes: Supermassive Guardians of the Galaxies (pdf)
Features: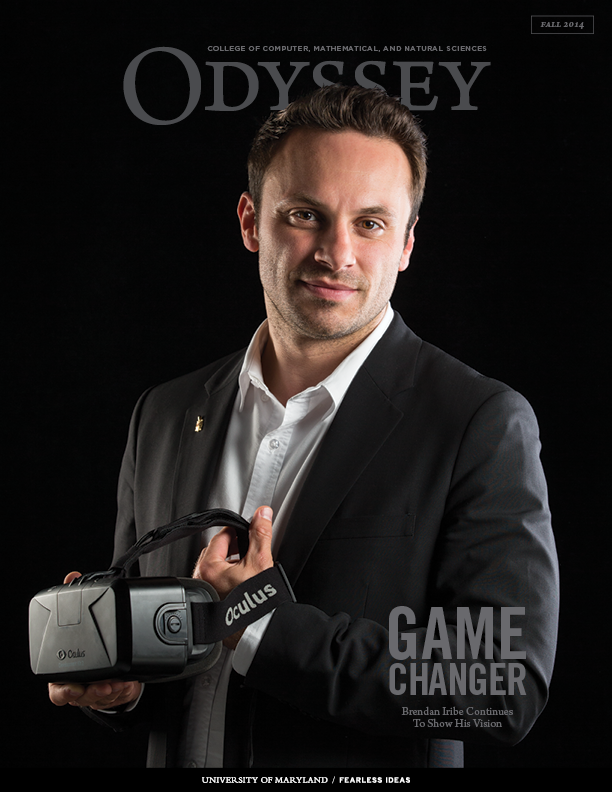 Fall 2014
Game Changer (pdf)
Brendan Iribe continues to show his vision.
Features: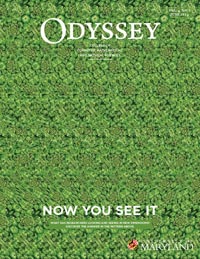 June 2014
Now You See It (pdf)
Big data provides new research insights across the college.
Features: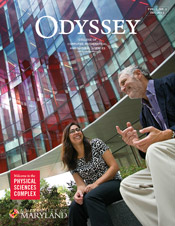 December 2013
Welcome to the Physical Sciences Complex (pdf)
Features: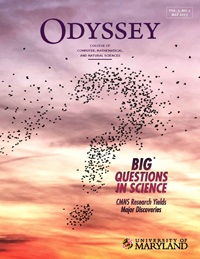 May 2013
Big Questions in Science: CMNS Research Yields Major Discoveries (pdf)
Features: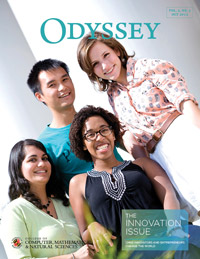 October 2012
The Innovation Issue: CMNS Innovators and Entrepreneurs Change the World (pdf)
Features: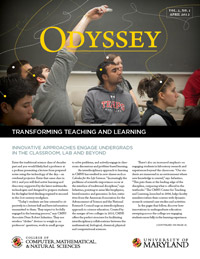 April 2012
Transforming Teaching and Learning (pdf)
Features: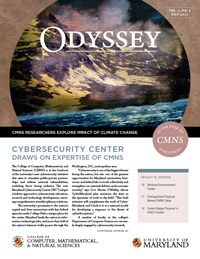 July 2011
CMNS Explores the Impacts of Climate Change (pdf)
Features: