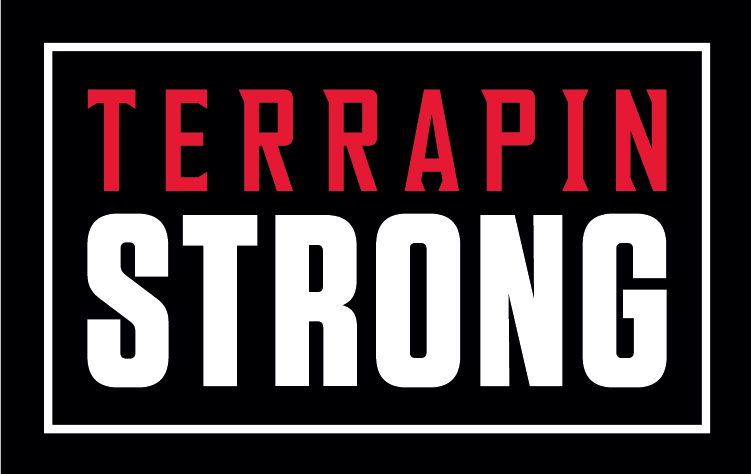 University of Maryland President Darryll Pines announced the campuswide TerrapinSTRONG initiative on his first day, saying it will "affirm our mission, culture, and values as a diverse, united, proud, respectful, inclusive, accountable and empowered community of people from every background that works to impact positively our globally connected society."
TerrapinSTRONG is a shared vision and values for the entire campus community. All new faculty, staff and students participate in the TerrapinSTRONG onboarding course, as well as TerrapinSTRONG onboarding initiatives within their college. These onboarding experiences are just the first step to creating an inclusive campus. The TerrapinSTRONG vision is the shared understanding from which we work to improve the sense of community, connection and inclusion on our campus.
TerrapinSTRONG Vision
The University of Maryland strives to create an inclusive environment where every member of our community feels that they belong and are empowered to reach their full potential.
TerrapinSTRONG in CMNS
In the College of Computer, Mathematical, and Natural Sciences (CMNS), the TerrapinSTRONG program focuses on the importance of diversity and inclusion in the sciences and mathematics, as well as current challenges in these areas. Together, we can ensure that all students, faculty and staff members in CMNS feel welcome, a sense of community, and that they matter and belong at UMD. 
We are Science Terps and we are TerrapinSTRONG.
CMNS Undergraduate TerrapinSTRONG Program
 All new students complete a University TerrapinSTRONG onboarding ELMS course before their scheduled summer orientation program.
All new students attend the 2023 CMNS New Student Welcome & TerrapinSTRONG Kickoff on Wednesday, September 6, 2023 from 3-4:30 p.m. or 6-7:30 p.m. This event includes participating in a facilitated small group discussion that focuses on current issues and challenges around identity, diversity and inclusion in CMNS fields of study.
 CMNS students enrolled in 'Introduction to the University' course (CMSC100, HLSC100, UNIV100) will receive additional lessons and activities to engage students in conversation around identity and social justice.
UMD Graduate Student TerrapinSTRONG Program
New Graduate Student Welcome - August 24, 2023
UMD Faculty and Staff TerrapinSTRONG Onboarding Program
Each new staff and faculty member participates in TerrapinSTRONG campus onboarding as part of their required orientations to the University of Maryland. Information is available on the TerrapinSTRONG website. 
CMNS TerrapinSTRONG Facilitators
Are you a faculty member, staff member or graduate student interested in becoming a CMNS TerrapinSTRONG Leader for the CMNS undergraduate TerrapinSTRONG onboarding program? Please complete the CMNS TerrapinSTRONG Leader interest form to receive more information.