Speakers Announced for College's 2023 Graduate Commencement Ceremony
Alum Brandie Smith, the John and Adrienne Mars Director of the Smithsonian's National Zoo and Conservation Biology Institute, will be the keynote speaker at the University of Maryland's College of Computer, Mathematical, and Natural Sciences 2023 Graduate Commencement Ceremony on May 22, 2023. Ph.D. graduate Kayla Davie and M.P.S. graduate Isha Angadi were selected as the student speakers for the ceremony. The ceremony will honor the college's August 2022, December 2022 and May 2023 graduates receiving doctoral and master's degrees and graduate certificates.
Brandie Smith, Keynote Speaker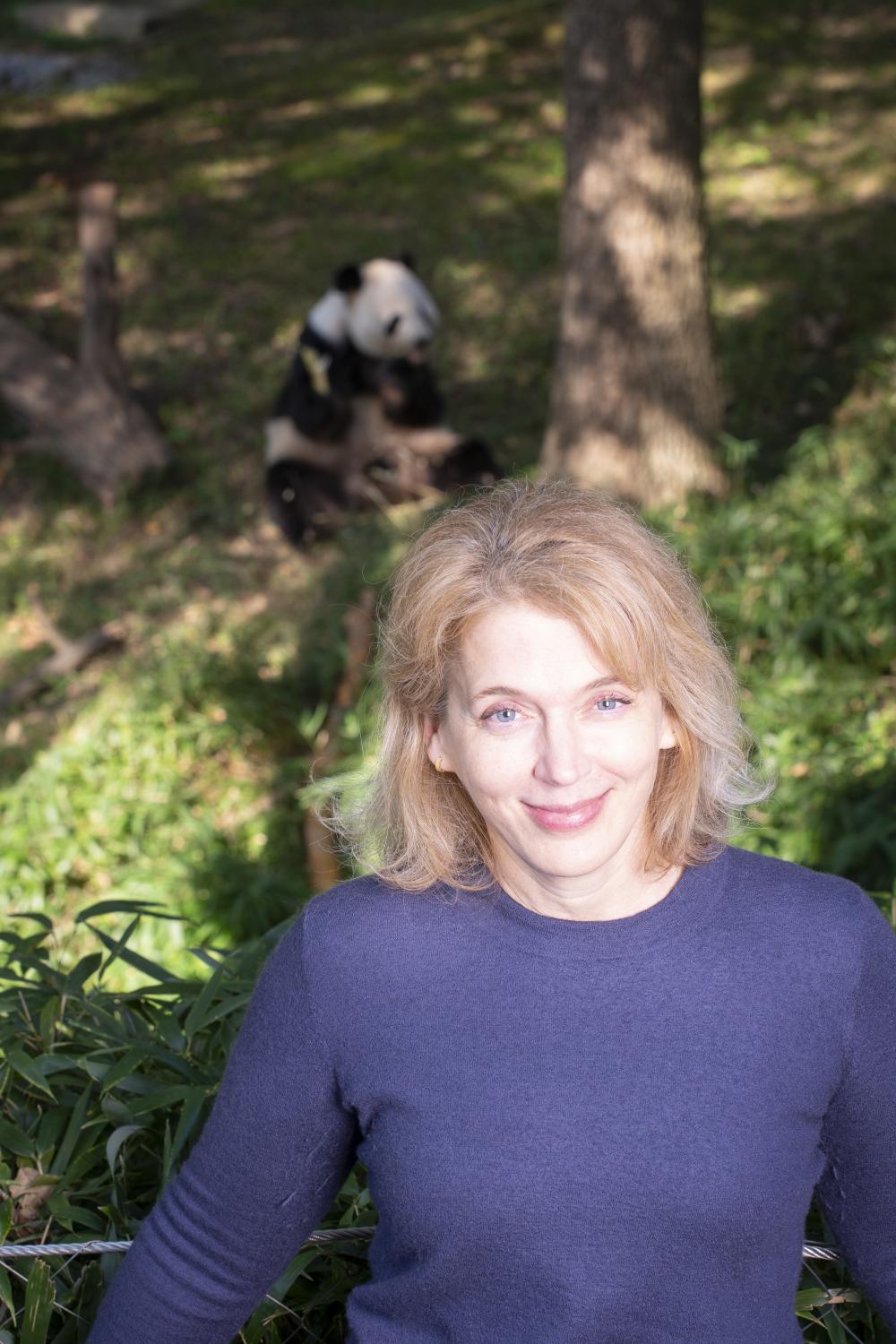 Brandie Smith (Ph.D. '10, behavior, ecology, evolution and systematics) is the John and Adrienne Mars Director of the Smithsonian's National Zoo and Conservation Biology Institute.
Serving as director since May 2021, Smith oversees the zoo's 163-acre facility in Washington, D.C., which has approximately 1.8 million visitors a year, and the 3,200-acre Smithsonian Conservation Biology Institute campus in Front Royal, Virginia. The zoo has approximately 350 full-time staff positions, including keepers, curators, scientists, guest services and administrative staff, and a combined federal and non-federal budget of $55 million.
Smith joined the staff of the Smithsonian's National Zoo and Conservation Biology Institute in 2008. She helped to revitalize the giant panda program by integrating excellence in animal husbandry with the latest technology in reproductive biology. Her efforts to merge these two disciplines have contributed to the birth of three surviving cubs, Bao Bao in 2013, Bei Bei in 2015 and Xiao Qi Ji in 2020.
Before joining the zoo, Smith served as vice president of animal conservation at the Association of Zoos and Aquariums (AZA) from 2004 to 2008. There, Smith coordinated the cooperative conservation and scientific activities of more than 200 member institutions and nearly 1,000 animal programs. During her tenure at AZA, Smith advanced multi-institution amphibian conservation efforts, stewarded the creation of the Bushmeat Crisis Task Force and helped launch the Butterfly Conservation Initiative.
Smith received her master's degree in zoology from Clemson University and bachelor's degree in biology from Indiana University of Pennsylvania.
Kayla Davie, Student Speaker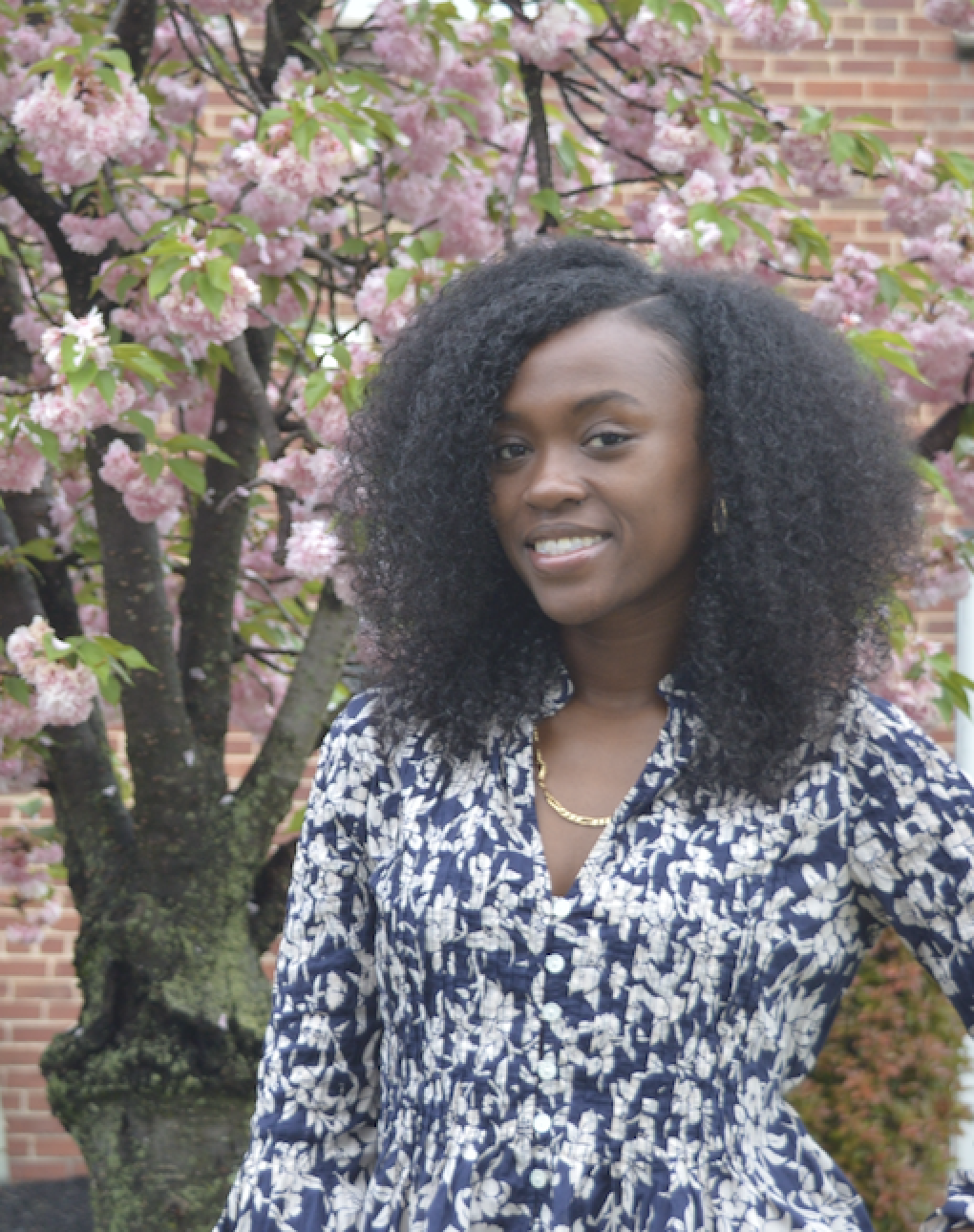 Kayla Davie graduates in May 2023 with a Ph.D. in applied mathematics & statistics, and scientific computation (AMSC) with a concentration in scientific computation. Advised by Computer Science Professor Howard Elman, Davie's dissertation research focused on computational fluid dynamics. She studied ways to efficiently implement model order reduction techniques to solve parameter-dependent partial differential equations (PDEs) with constraints. Davie successfully defended her dissertation in April and will soon submit two papers for publication. She plans to teach undergraduate math courses this summer and complete a data science bootcamp before pursuing a postdoc opportunity. Her goal is to become a college professor and help other minority students pursue graduate degrees in mathematics.
As a Ph.D. student, Davie was awarded a prestigious National Science Foundation Graduate Research Fellowship and the UMD Graduate School's Dean's Fellowship. She spent a summer as a graduate intern in the Theoretical Division at Los Alamos National Laboratory, which resulted in a co-authored publication.
She served for four years on AMSC's Student Council in various capacities including president, co-president, social coordinator and treasurer. She served for a year as the UMD AMSC Graduate Student Representative and for three years on the executive board for UMD's Graduate Chapter of the Association for Women in Mathematics as the website administrator, treasurer and vice-president. She volunteered with UMD Girls Talk Math Camp for two summers, serving in various roles including team leader, lecturer and curriculum developer. Davie received the UMD AMSC Leadership Award in 2020 to honor her dedication to leadership and service. As a Brooklyn native, she remains dedicated to serving her community at home and actively serves as a mentor with the Brooklyn Links Youth Exemplify Excellence Program.
Before coming to UMD in 2015, Davie attended Spelman College in Atlanta, where she graduated summa cum laude with her bachelor's degree in mathematics. She enjoys writing poetry, working out and traveling in her free time.
Isha Angadi, Student Speaker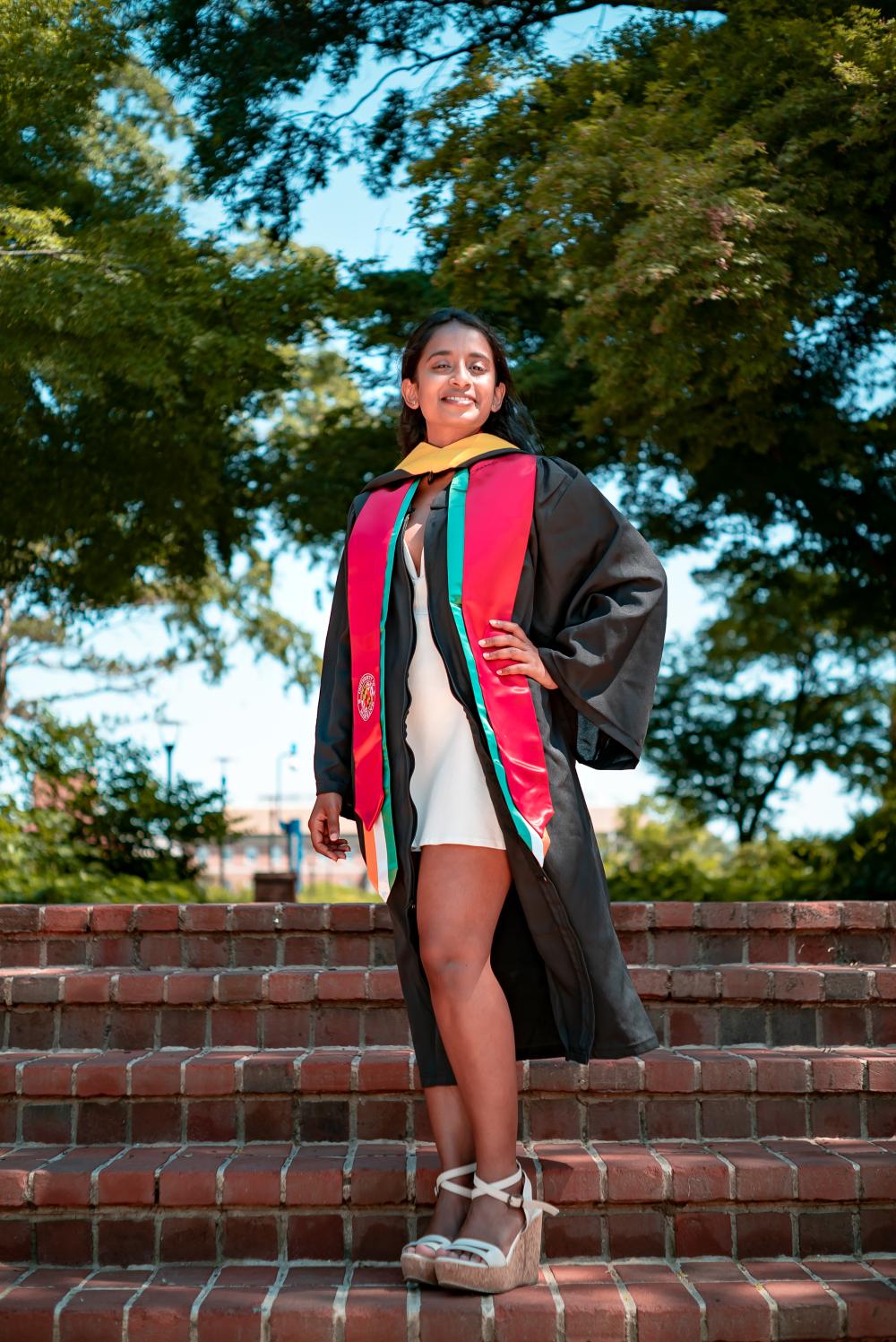 Isha Angadi (B.S. '21, computer science) graduated in December 2022 with a Master of Professional Studies degree in data science and analytics. Angadi moved from India to the United States six years ago to attend college at UMD.
During her time at Maryland, Angadi conducted health care research in the Department of Computer Science with Professor Ashok Agrawala. Her research focused on developing contextual database systems for the International Digital Health & AI Research Collaborative, demonstrating her interest in the intersection of data science and health care technology.
Angadi is a yoga trainer and practitioner who believes in holistic wellness through mindfulness. She was the president of Yogi Terps, an organization that provides free yoga and meditation resources to students and the university community. Under her leadership, the organization grew by 300 members in just two years. During the COVID-19 pandemic, she initiated the development of online yoga courses and led sessions in collaboration with the university's Do Good Institute to provide a safe environment for individuals to practice mental wellness techniques.
As a woman in the technology sector, Angadi recognizes the importance of having diverse perspectives and voices in her field. For the past five years, she has been a member of Rewriting the Code, the largest peer-to-peer network of women in tech.
After graduation, Angadi joined the Maryland startup Explore Digits as a data scientist. The company leverages the synergy between health care and policymaking to develop data-driven decision-making tools. Angadi aspires to further her knowledge and understanding of these technologies to better serve her community. Her primary objective is to develop accessible health care resources that draw upon both Eastern and Western sciences.