Three University Medal Finalists Embody Terp Spirit
CMNS seniors leave a lasting mark through service, achievement
In the disquiet of an emergency room or across the table from a struggling math student, the nominees for the 2023 University of Maryland medalist advocated, empowered and changed their university and world.
The highest honor bestowed on a graduating senior, the university medal commends academic achievement, service to the community and exceptional character. Finalists earned at least a 3.96 GPA and 60 or more credits during their undergraduate career at UMD.
Three students in the University of Maryland College of Computer, Mathematical, and Natural Sciences were selected as finalists for the University Medal.
---
Sriya Potluri: For Sriya Potluri, mathematics is as universal a language as the spoken word—and one she uses fluently. As a mentor, researcher and accomplished student, Potluri has relied on math to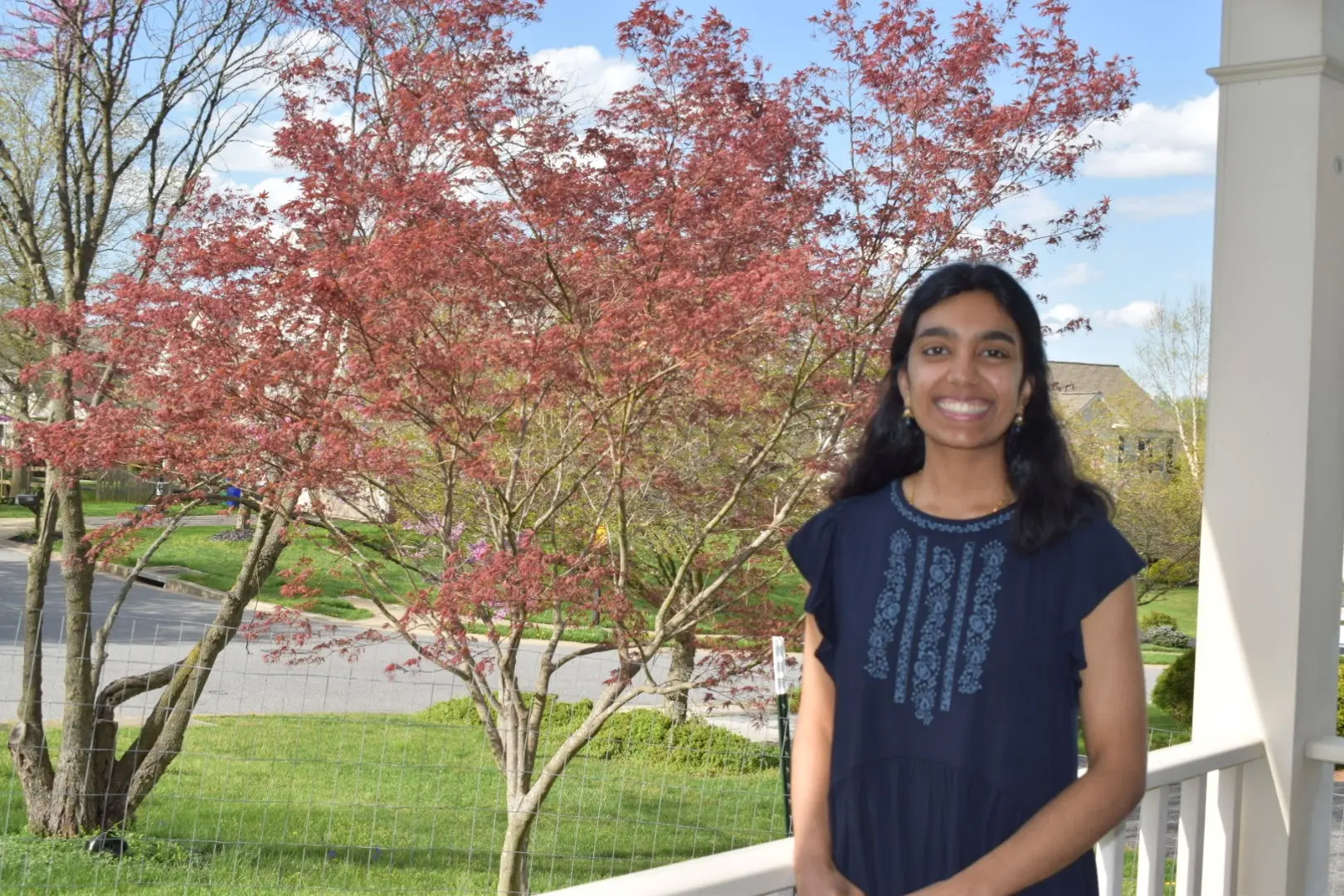 explore her passion for life sciences, connect with classmates, discover her talents as a leader and help others find success.
A mathematics major in the Integrated Life Sciences honors program with a 4.0 GPA, Potluri has bridged math and science to contribute to integral research—including four publications—for mathematics Lecturer Wiseley Wong and Distinguished University Professor of biology William Fagan, where she developed a mathematical disease model for optimal resource allocation. Among her awards and scholarships, she was awarded the Presidential Scholarship.
"In the 11 years I have been teaching, I have never come across a pre-med student with such a strong ability in mathematics," said Wong. "The intuition she is developing from problem-solving in mathematics will be invaluable to the medical research she does in the future."
Outside of the lab, Potluri was a mainstay in Maryland's Math Club, where she helped shape the program as president. She tutored students in math throughout her undergraduate experience; during the pandemic, she partnered with a nonprofit to offer a free virtual summer program for middle school students. Potluri will matriculate to the M.D./Ph.D. program at the University of Pennsylvania Perelman School of Medicine after graduation.
Tesia Shi: As a student pursuing a double degree in psychology and biological sciences, Tesia Shi was familiar with the stress that can creep into college life; but she also sought to understand the often-personal circumstances that can chip away at mental health, such as racism, poverty, intolerance and trauma.
At Maryland, Shi organized campus events as part of CARE to Stop Violence, provided crisis intervention services as a hotline volunteer and co-created the Disorientation Guide, an advocacy and education guide around mental and sexual health and LGBTQ+ advocacy. Just before the pandemic, she co-founded Lean on Me College Park—the university's first peer-to-peer non-crisis text line.
"Tesia's success as both a student and a leader is easily attributable to her motivating leadership, her relentless persistence through challenges, and her ability to communicate effectively with peers and superiors alike," said Daniel Mirny, CEO of Lean on Me National. "She has left a lasting impression on me and on my team."
Shi is also an accomplished young researcher and a valued leader in the Honors College's Gemstone program; she earned the Maryland Summer Scholars Award and the Ed Snider Leadership Award and was a Do Good fellow in 2021. She will continue her research and advocacy around mental health as a postbaccalaureate fellow at the National Institutes of Health, where she will work on suicide prevention.
Jerry Yang: In 2019, Jerry Yang was on his way to becoming a medical researcher—but it wasn't until he began volunteering as an EMT during COVID that he understood that patients needed more than groundbreaking laboratory discoveries.
An experience with an uninsured patient who refused treatment for fear of bankrupting his family served as a turning point for the biological sciences major, who decided to pursue patient-centered medical research, such critical care and emergency medicine, and seek ways to give back. As an emergency department intern at Children's National Hospital and the University of Maryland School of Medicine, Yang was on the front lines of patient care, enrolling patients in clinical trials and participating in research that resulted in four peer-reviewed articles and several abstracts.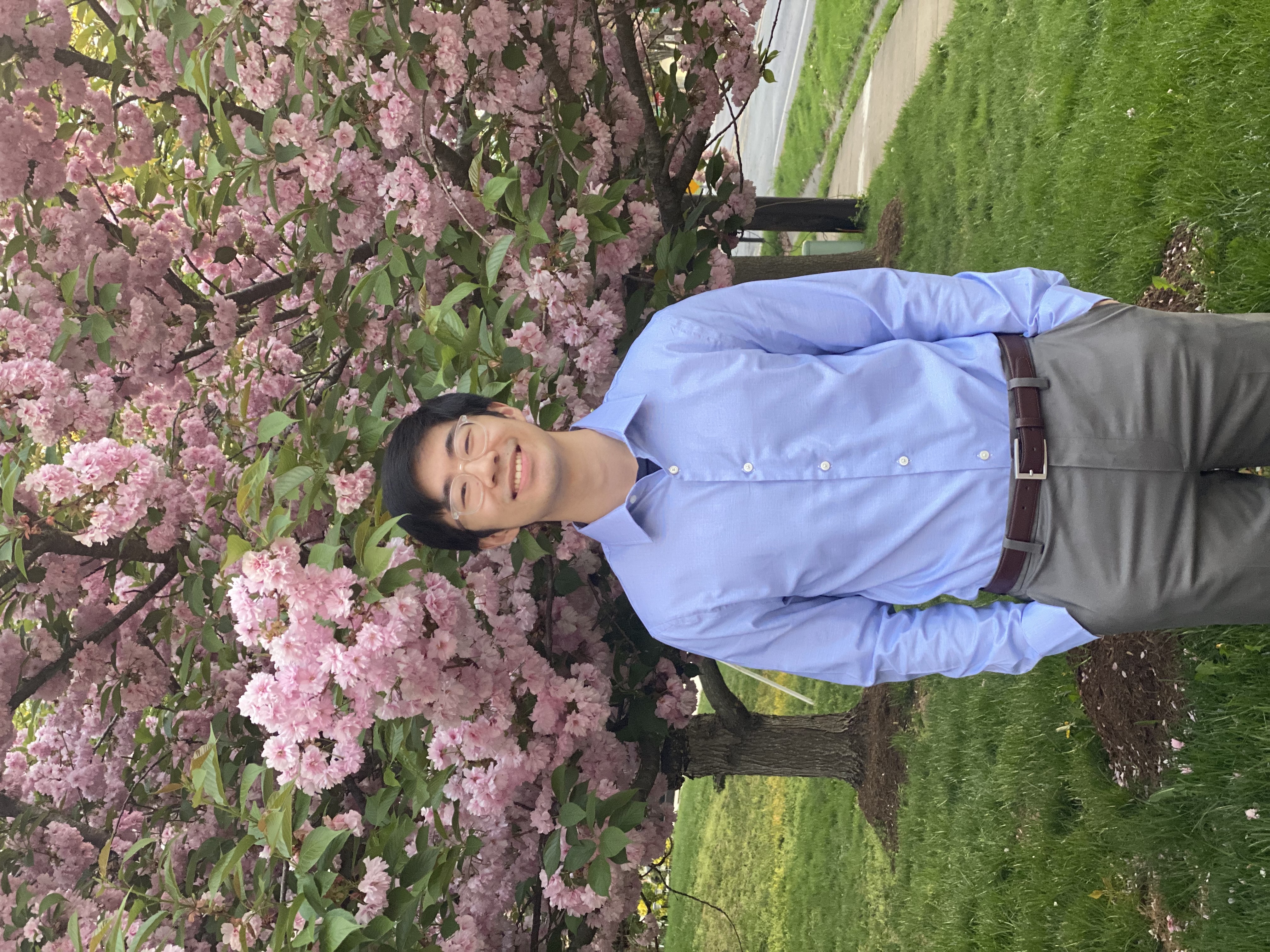 "Jerry is, hands down, the very best, most talented student I have ever had in my lab," said Professor William Prinz, Department of Cell Biology at the University of Texas Southwestern Medical Center. "He has that rare combination of practical skills and thoughtfulness that make for truly talented researchers."
At UMD, Yang was a founding member of Terrapin Think Tank and organized 11 blood drives as president of the American Red Cross Club, collecting donations for over 900 patients.
As a new graduate, Yang plans to spend two years training and working as a firefighter/EMT at College Park Volunteer Fire Department while continuing his research and applying to medical school.