Entomology Alum Finds Her 'Repurpose'
Krisztina Christmon works to protect farmers and reduce plastic waste through her startup, Repurpose Farm Plastic LLC
Growing up in rural Hungary, Krisztina Christmon (Ph.D. '23, entomology) always imagined taking over her grandparents' farm one day.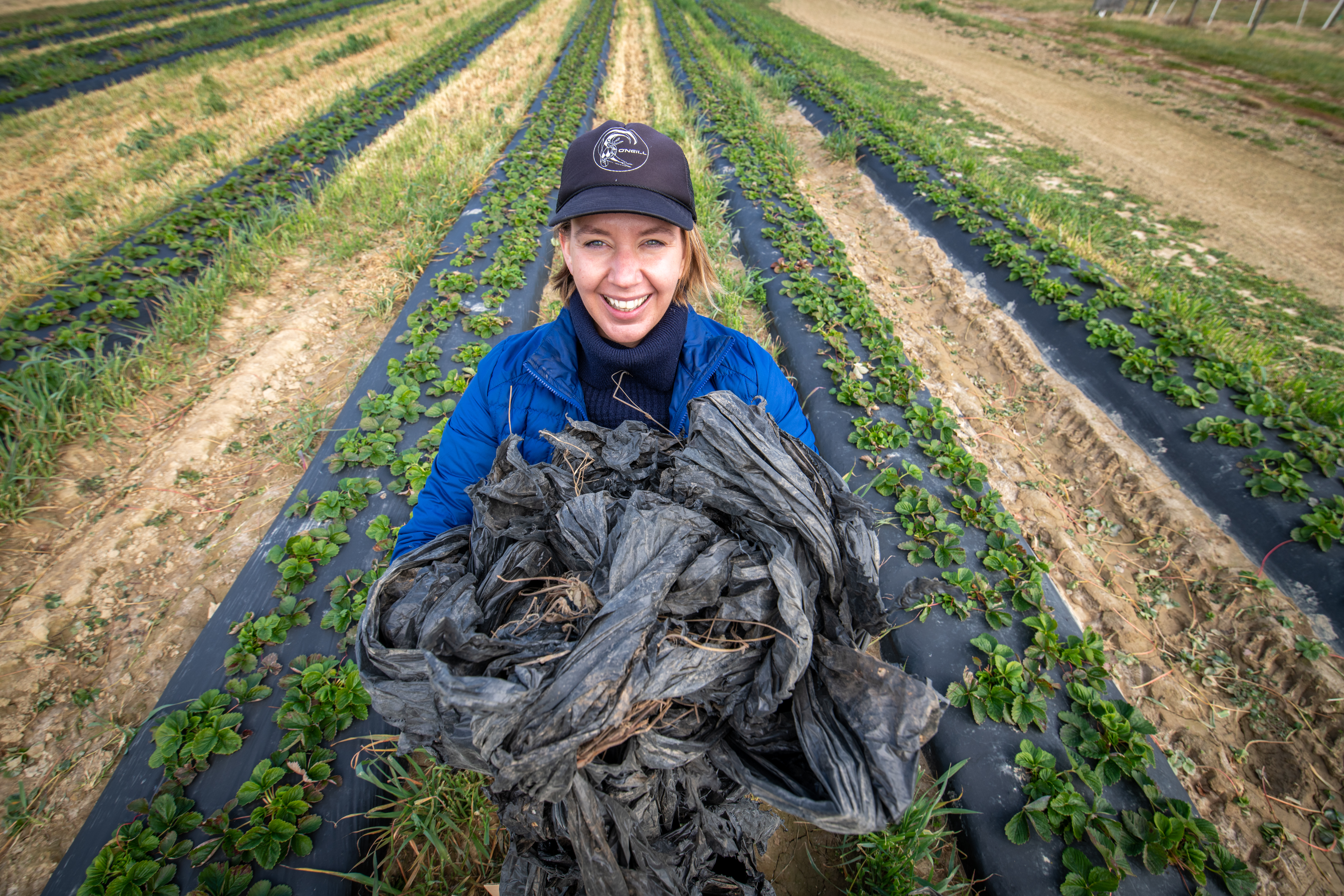 "They ate what they grew and had a simple, minimalist life," Christmon recalled fondly. "I spent every summer on their farm, and it was in my genes to be around nature."
Christmon wanted to return to the farm after college, but her grandfather suffered a fatal accident while burning plastic agricultural waste.
"By the time I graduated, the farm was sold," she said. "My life's trajectory completely changed."
Years later, while pursuing a Ph.D. at the University of Maryland, Christmon realized she could honor her grandfather's memory and support the farming community in a different way: by ensuring farmers never have to burn plastics in the first place.
In 2021, she co-founded a startup called Repurpose Farm Plastic LLC that, once operational, will collect and clean farmers' unwanted plastics. Once treated, these items—including soil liners, feed bags, bale wraps and other commonly used items—can be recycled into other useful products.
In addition to giving plastic trash a second life, Christmon is passionate about protecting farmers from the health hazards associated with incineration.
"My grandfather passed away while burning trash on his farm in Eastern Europe, and I was shocked to learn that 20 years later, in the so-called modernized West, farmers still don't have access to basic trash removal—let alone recycling," she said. "This fuels me today, because burning plastic waste releases toxic chemicals into the air, harming the environment and even humans."
Fearless ideas
Christmon has always been curious about the natural world and how it all works. When she finished undergrad and farming no longer seemed like a viable future, she decided to give research a shot. Eager for new experiences, she moved to the United Kingdom in 2012 and enrolled in a master's program in evolutionary and behavioral ecology that enabled her to study viruses in bumblebees.
After earning her degree from the University of Exeter, she moved to Maryland in 2016 to seize a research opportunity in the U.S. Department of Agriculture's honey bee lab. When she told colleagues that she wanted to start a Ph.D., they suggested she apply to UMD's entomology program. She took their advice and came to UMD to study threats to honeybees, including varroa mites—a parasite that can cause honey bee colonies to collapse.
Aside from the personal recommendation, Christmon said UMD's culture of "fearless ideas" attracted her to the campus.
"It might be a cliche, but I was inspired by it because I always had big ideas," she said. "If you have an idea that you want to pursue, here you can. You are supported. With my Ph.D. and my other endeavors, I always found that to be true."
At UMD, she received the support to turn her own fearless idea into a full-fledged company.
Challenge accepted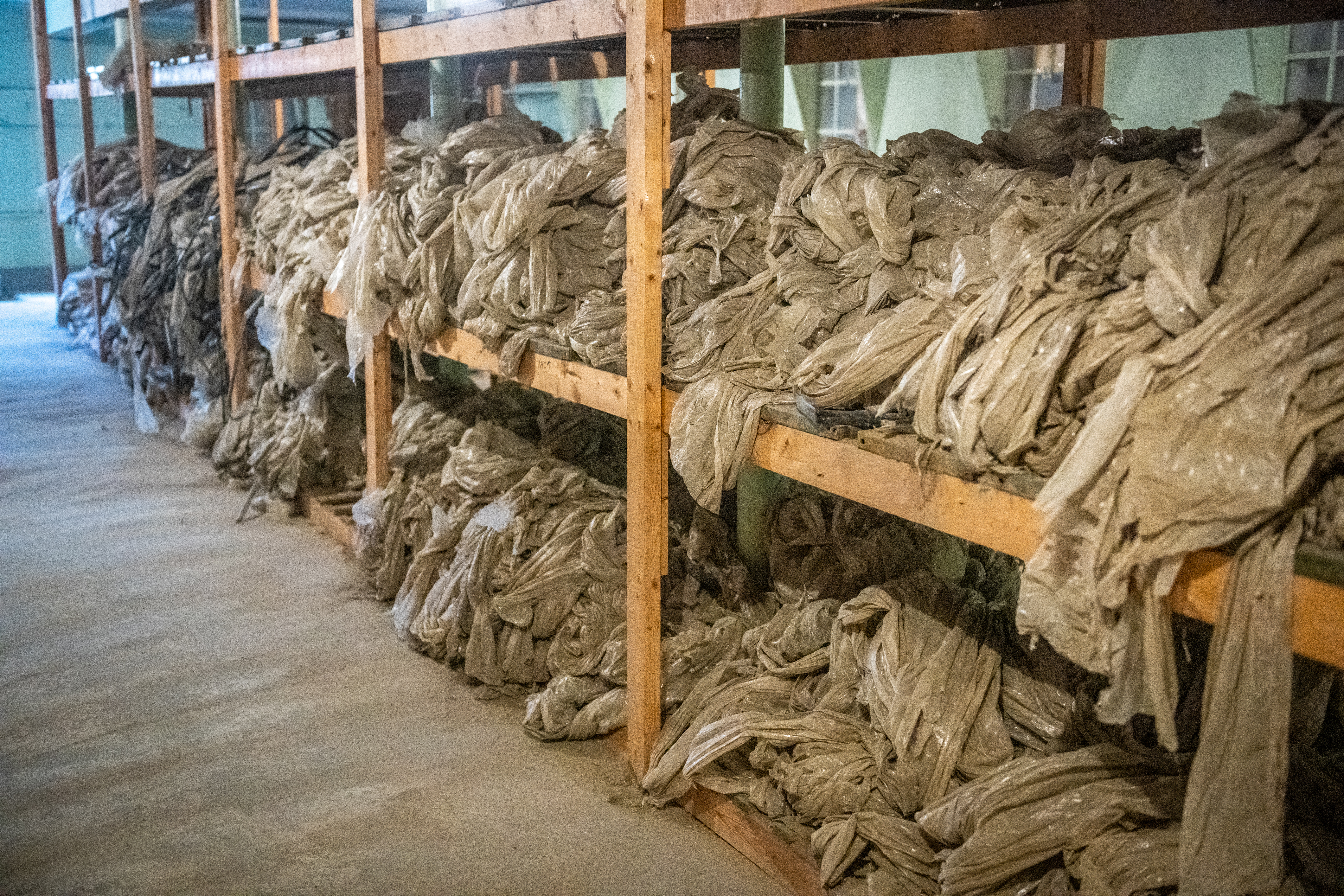 One day in 2020, an email in Christmon's inbox caught her eye. It was a call for proposals to repurpose empty chicken houses on Maryland's Eastern Shore through the College of Agriculture and Natural Resources' AgEnterprise Challenge.
"Under normal circumstances, I never would have read that email because I would have been too busy," Christmon said. "But it was the first year of the pandemic, and all I was doing was going for walks around my neighborhood and picking up trash."
With plastic waste in mind, she entered the contest in hopes of spearheading a project related to recycling. She was paired up with teammates, and in the early planning stages, they discovered that agricultural plastics were both an unresolved problem and an untapped market. They pitched Christmon's idea of turning poultry houses into mini recycling plants for agricultural plastics, taking first place in the competition. 
After winning AgEnterprise, Christmon's team enrolled in Innovation Corps (I-Corps), an entrepreneurial training program sponsored by the National Science Foundation. Christmon's mentors encouraged her to turn her idea into a startup, and despite her initial trepidation, she agreed.
"I thought business wasn't for me—I'm a scientist!" she said. "But when we conducted interviews with farmers, everyone was so eager to talk to us. Every farmer told us they would pay the equivalent of a trash removal service or more for recycling pickup. I thought 'OK, if no one else is working on this, I guess it's going to be me.'"
'A part of me'
Christmon launched Repurpose Farm Plastic LLC with help from I-Corps and her co-founder, Benjamin Rickles (Ph.D. '23, neuroscience and cognitive science), a friend with a knack for machines. Rickles agreed to build the plastic cleaning equipment, which is currently being scaled up for production.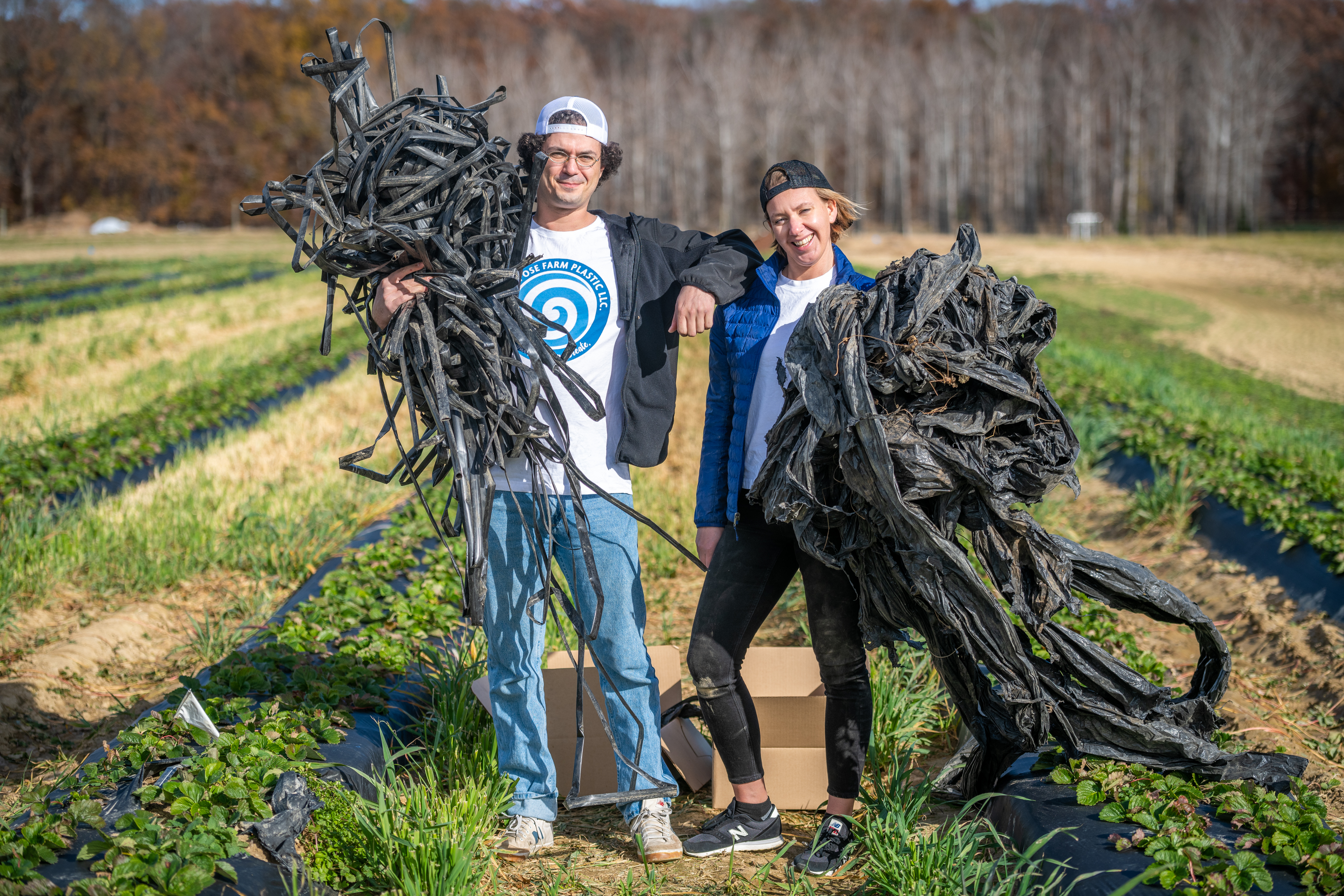 Their machine—a little larger than a dining table—does not rely on water. It uses a drying technology to remove 99% of the dirt from agricultural plastics, which meets industry standards for certain applications. Once cleaned, these plastics can be handed off to companies that transform them into pellets, and ultimately into furniture, decking, railing and similar items.
The process extends the lifetime of these plastics well into the future. Christmon says this not only reduces wastefulness but also serves a greater environmental good.
"If you take plastic to the landfill, it releases greenhouse gases. If you leave it in the field, it breaks down into nanoparticles and goes into our food system. If you burn it, it releases toxic chemicals," she said of agricultural plastics. "None of these three options are viable, so the fourth way—our way of thinking—is to put it somewhere that it will last forever."
Christmon and Rickles hope to officially launch their company soon. Building a startup from scratch has been a major time commitment, but Christmon doesn't mind as long as she's helping people and the environment in the process.
"Most of my free time is working on the startup, but it doesn't feel like work or a hobby," Christmon said. "I don't even know how to describe it. It's just part of me."