Weathering Life's Changes
Atmospheric and oceanic science Ph.D. student Samantha Halstead Santez left a six-year museum career to study sea ice. Now, she's at NASA.
On clear nights in Chicago, Samantha Halstead Santez and her family used to sit on their porch and train their telescope on the sky. In awe of what she saw through that small circle of glass, Halstead Santez—then a third grader—started plotting her future.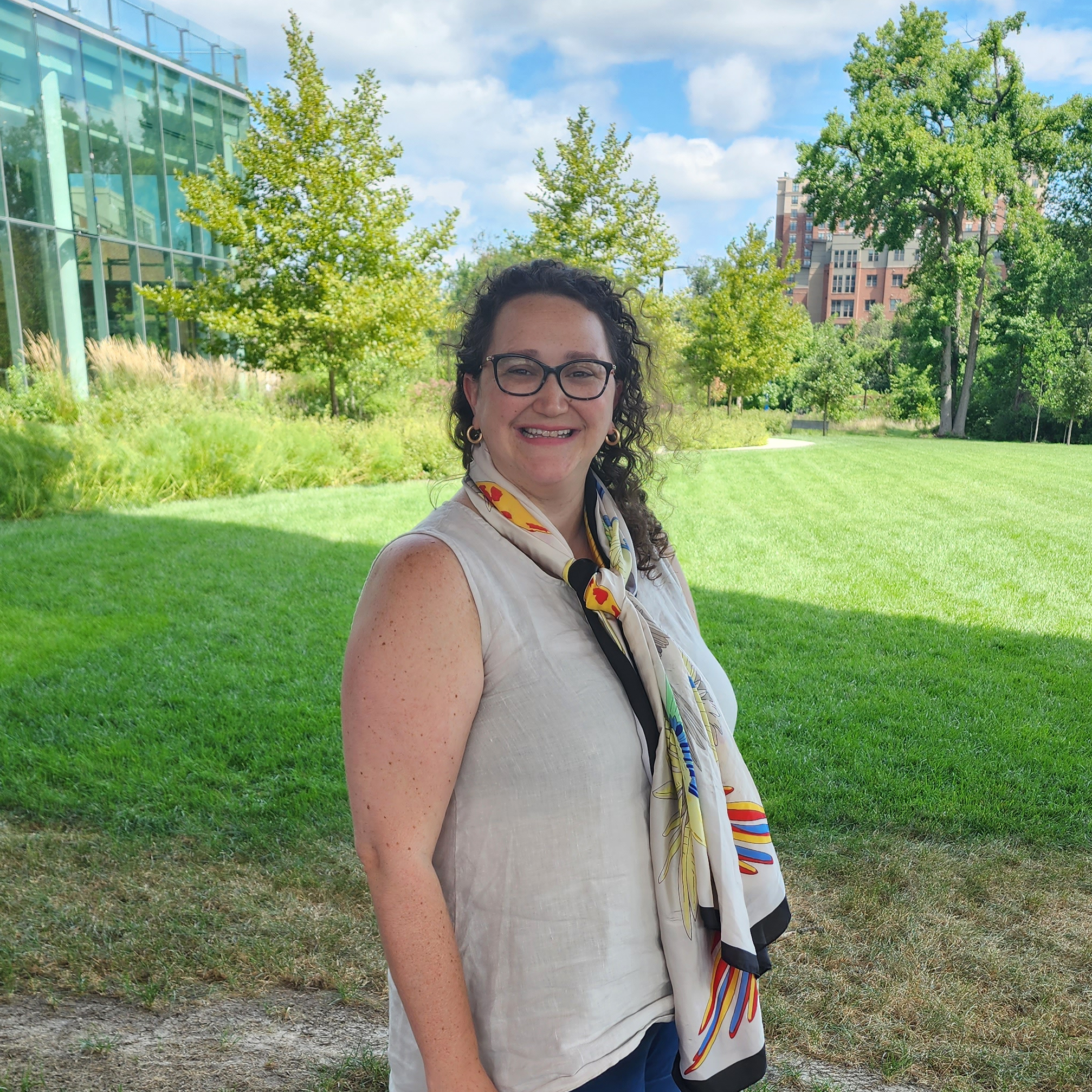 "I was going to be an astrophysicist," she said. "I had a plan."
Her forecast wasn't too far off. Halstead Santez is now a Ph.D. student at the University of Maryland and a research assistant at NASA's Goddard Space Flight Center, but she studies sea ice rather than stars. Her career path from cosmos to cryosphere was not a linear one—in between, she earned a bachelor's degree in anthropology and environmental studies and a master's in museology and then worked for six years at Glenstone, a museum of modern and contemporary art in Potomac, Maryland.
Halstead Santez enjoyed the art world but never stopped wanting to pursue science—and more specifically, she wanted to confront climate change, an issue that increasingly consumed her thoughts. So, in 2020, after giving birth to her first child during the COVID-19 pandemic, she quit her job to become a full-time undergraduate student.
Halstead Santez's decision to become a "baby scientist"—in her words—paid off. She earned her bachelor's degree in atmospheric and oceanic science (AOSC) from UMD in May 2023 and just started UMD's Ph.D. program in the same subject. AOSC Associate Professor Timothy Canty, who recruited Halstead Santez into the undergraduate program, described her as an "exceptional" person who upended her life to pursue her passion.
"We get contacted by people all the time saying they're interested in switching careers to chase tornadoes or to solve the climate crisis, but it's exceedingly rare for someone to follow through, much less continue on toward a Ph.D.," Canty said. "Sam is going to be a tremendous asset to our field."
As Halstead Santez starts this new chapter in her life, she reflects on the art—and science—of starting over.
'Something clicked'
While working as an associate registrar at Glenstone in 2018, Halstead Santez decided to take a "Fundamentals of Weather" course—for fun—at Anne Arundel Community College in Arnold, Maryland. She expected to learn about the atmosphere but didn't anticipate the epiphany that would alter her life's trajectory.
"In atmospheric science, they teach you about an 'imaginary air parcel' and that's how you start to understand the physics of what's going on in the atmosphere," she said. "I remember one night I was reading my book and thinking about this imaginary air parcel for a homework problem, and something clicked. I felt like I understood the universe."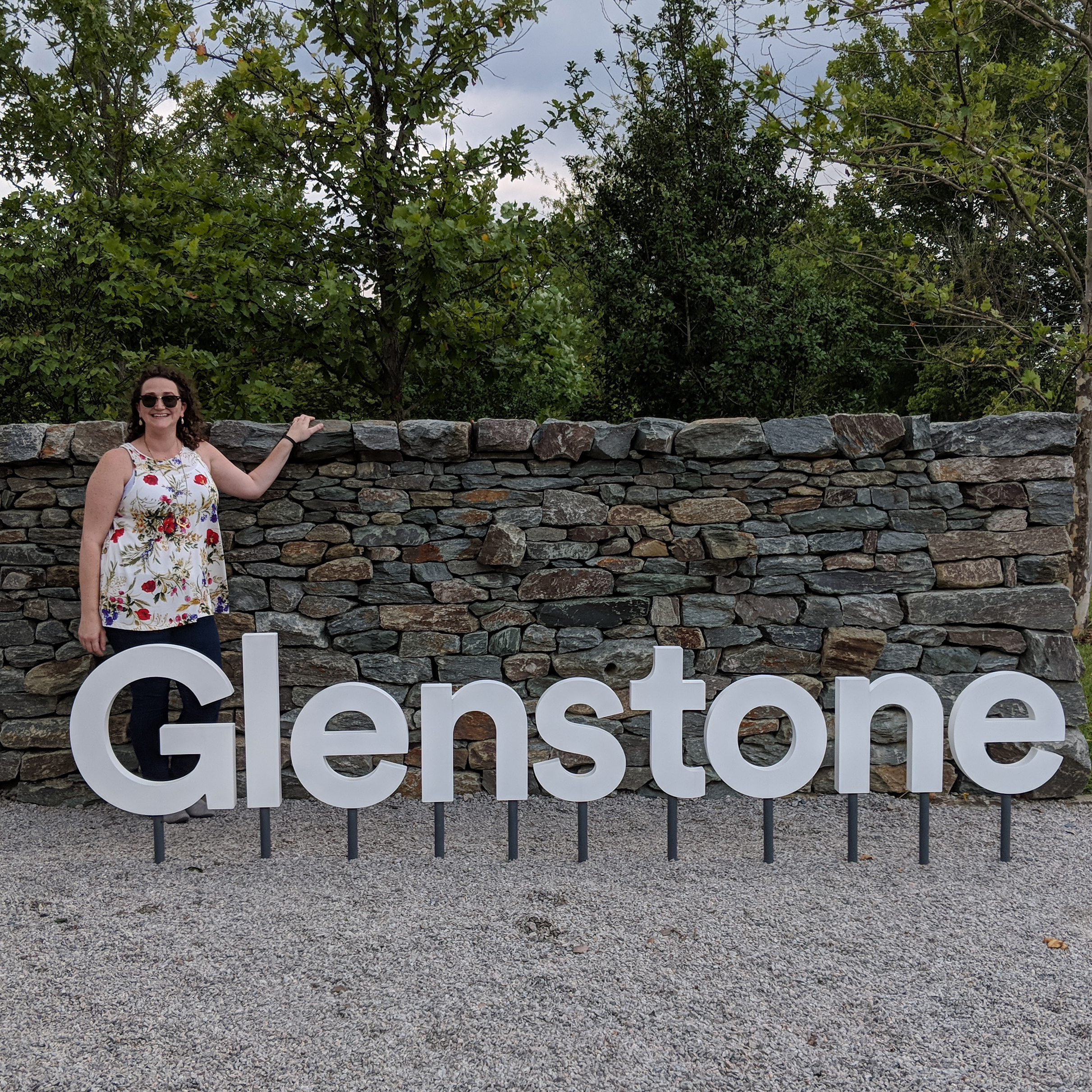 This concept, used to explain the thermodynamic properties of air, got her thinking about the invisible forces that shape her daily experiences. When she wasn't archiving hundreds of foam objects for the latest art exhibit at work, she would try to calculate when it would rain or where a rainbow would appear on the museum's grounds—a skill that earned her the respect of Glenstone's photographer.
"They started calling me the 'weather witch' because I'd say, 'It's going to start raining in 20 minutes,' and then it would start raining," Halstead Santez said. "They said, 'How did you do that?' and I'm like, 'It's physics!'"
She started exploring undergraduate programs and reached out to Canty for advice on becoming an atmospheric scientist. He advised her to keep taking classes, so she did, ultimately earning an associate degree in earth science from Anne Arundel Community College in May 2021 and enrolling in UMD's AOSC program that fall.
She said that returning to college in her 30s—11 years after earning her bachelor's degree from Washington University in St. Louis and eight years after receiving her master's from the University of Washington in Seattle—was awkward at first. However, she challenged herself not to shrink behind her desk.
"For every class, I made a point to sit in the front row—no matter how hard the class was—because I didn't want to see everybody behind me. I didn't want to be afraid to raise my hand because I'm a little different, or 'nontraditional' as Tim [Canty] would say," she said with a laugh. "I got over the hump and it stopped feeling weird pretty quickly."
She said she chose UMD not only for its academic accolades but also for its proximity to world-class research institutions.
"Besides being a top-notch research institution, the access that we have as AOSC students to NOAA, NASA, the EPA—everybody is here and many of them are literally right down the street," she said. "If you're surrounded by opportunity, you can't not take it."
'Jump in the deep end'
In the spirit of taking chances, Halstead Santez found her current position by reaching out to Sinéad Farrell, an associate professor in the AOSC and Geographical Sciences departments who is also a principal investigator on a NASA mission to measure Earth's ice. Farrell connected Halstead Santez with members of NASA's Cryospheric Sciences Laboratory who study Earth's ice cover and its wider role in the climate system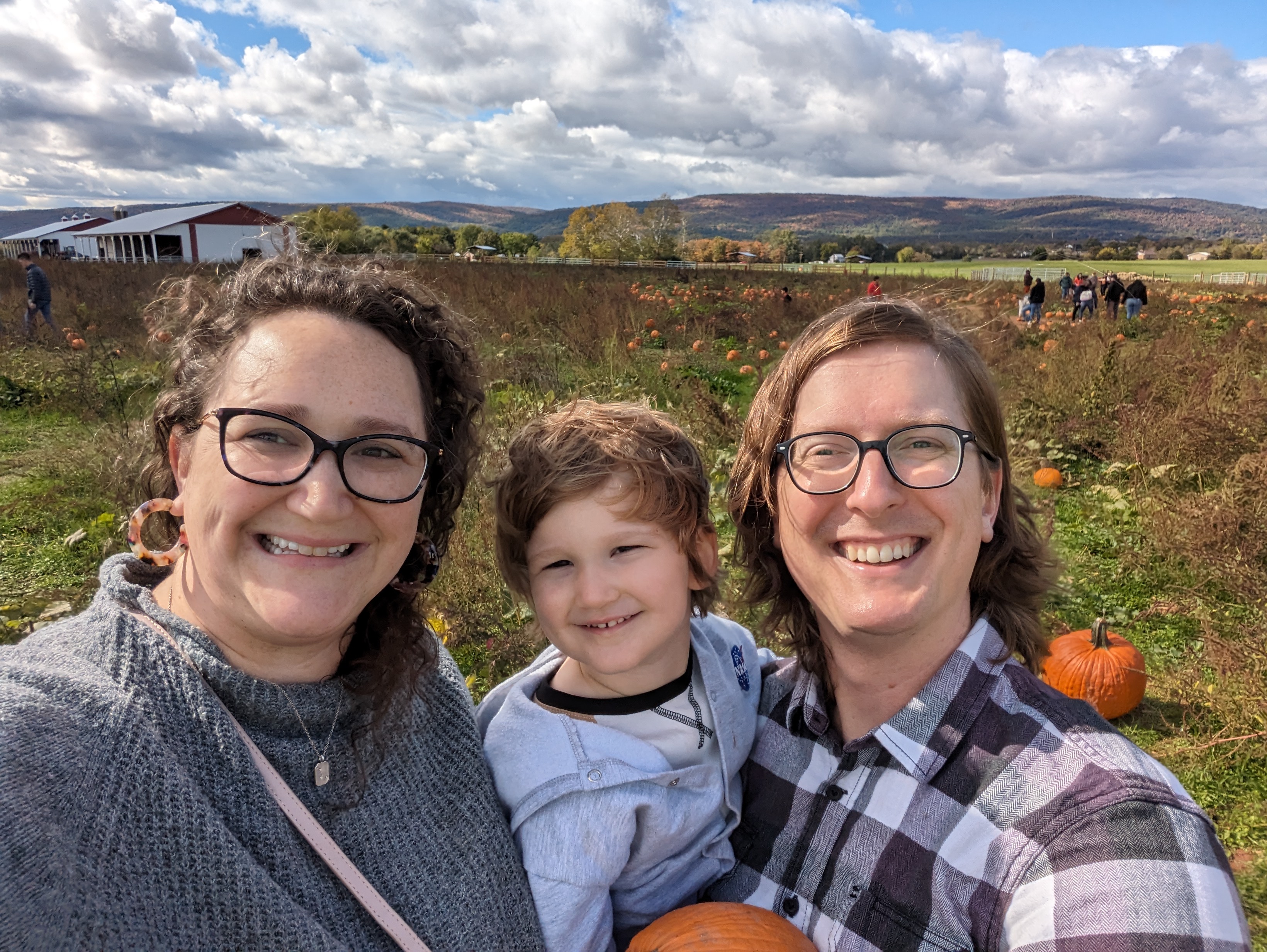 For her senior capstone project, Halstead Santez worked with NASA scientists to study cyclones and their interactions with sea ice in the Arctic region—research that has carried over into her Ph.D. program. She enjoys the challenge of studying Earth's cryosphere and, more importantly, the chance to study structures that are dwindling due to climate change.
As a scientist and mother, Halstead Santez feels compelled to consider the world she is sending her child into.
"I think that having children is ultimately a selfish act. They don't choose to come into the world—you bring them here—and teaching them to be good, thoughtful human beings who care about their environment is all we can do," she said. "I don't think I could be a scientist without having climate change be a passion."
She and her husband Dave, an aerospace engineer, look forward to teaching their son Jack about space, sea ice and everything in between.
For others who may be considering a big change in their own lives, Halstead Santez offers the following advice: Don't delay, take chances and talk to as many people as possible in your chosen field.
"There's never going to be the perfect time to quit your job and go back to school. If you're thinking about doing it and it's not just a fleeting thought, do it," she said. "You just have to close your eyes, hold your nose and jump in the deep end. You'll come back up."