UMD Quantum Physicist Elected to National Academy of Sciences
A groundbreaking quantum physics researcher who has long been affiliated with the Joint Quantum Institute (JQI) was elected a member of the National Academy of Sciences last week.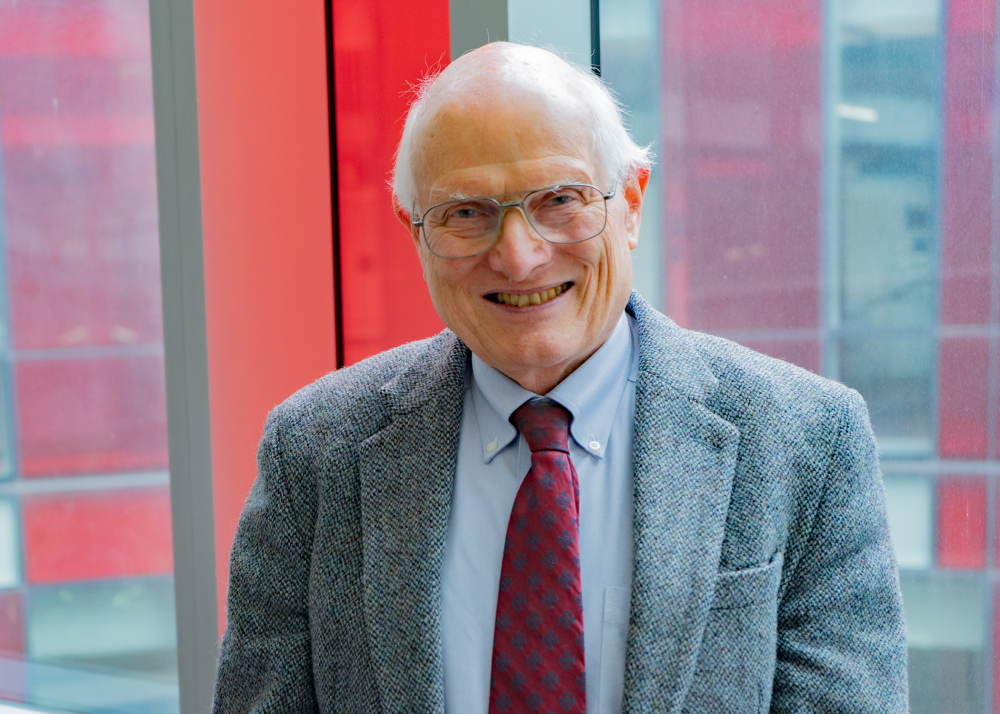 Paul Julienne, an emeritus fellow at JQI and an adjunct professor of physics at UMD, joined 142 other U.S. and international members recognized in 2023 for their exceptional, ongoing achievements in original research. He is one of 22 current UMD faculty members in the National Academy of Sciences and 67 named to various esteemed honorary academies.
Julienne helped establish the research field of ultracold matter, which investigates atoms and molecules near absolute zero. His theoretical research includes developing models that describe how cold trapped molecules and atoms can be precisely controlled using magnetic fields or lasers. This research topic has revealed details of atomic states and chemical reactions of ultracold molecules.
"I am both gratified and humbled by this honor, which is only possible because of the many excellent colleagues and students with whom I have worked with over the years," Julienne said. "I owe them a debt of gratitude, for it is by working together that science advances."
Julienne joined JQI in 2007, soon after its founding as a joint research institute combining the scientific strengths of UMD with the National Institute of Standards and Technology (NIST). The university and the federal agency have since broadened and deepened their collaboration with other quantum centers and institutes at UMD, helping lay the foundation for the university to become one of the most vibrant loci of quantum research in the world.
UMD's hundreds of researchers, partnerships with government agencies and labs, and collaboration with a wide range of firms in the quantum space inspired university President Darryll J. Pines to refer to the scientific and tech ferment centered at UMD as "the Capital of Quantum."
"Paul Julienne's election to the National Academy of Sciences highlights his remarkable achievements in the field of ultracold matter and underscores the significance of his contributions to science and the quantum revolution," Pines said. "We are honored to have such a distinguished researcher and educator as part of our institution."

Julienne earned a B.S. in chemistry from Wofford College in 1965 and his Ph.D. in chemical physics from the University of North Carolina at Chapel Hill in 1969. He worked as a postdoctoral researcher at the National Bureau of Standards and as a staff researcher at the Naval Research Laboratory before beginning a career of nearly 40 years at NIST, first as a research scientist and then as a NIST fellow, retiring in 2013. Among his other awards and accomplishments, he received the 2015 William F. Meggers Award of the Optical Society of America and the 2004 Davisson-Germer Prize of the American Physical Society and is a fellow of the division of Atomic, Molecular, and Optical Physics of the American Physical Society.
"We are proud to see Dr. Julienne honored with one of the highest professional distinctions accorded to a scientist," said Amitabh Varshney, dean of UMD's College of Computer, Mathematical, and Natural Sciences. "Our college extends its congratulations to him for this well-deserved recognition."
Written by Bailey Bedford